First, Elf Pinup!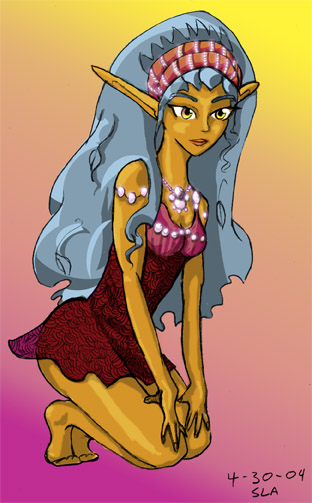 Second! Our zines rock, we spent all last weekend working on them, and they are beautiful.
Anyway, it's been a long 2 weeks. I've either been at the hospital, or working on our zine. Strange times blending into each other.
My Dad's surgery was very successful. The pathology came back with only a handful of live cancer cells left, and none around the margins. They had expected to see hundreds! This is great news.
Also, Dad came home last night! No more hospital. It's so nice to see him up and about, and at home.
We're heading out to acen within the next half hour. I just wanted to update before the con, because there is always too much to update after!
Later!